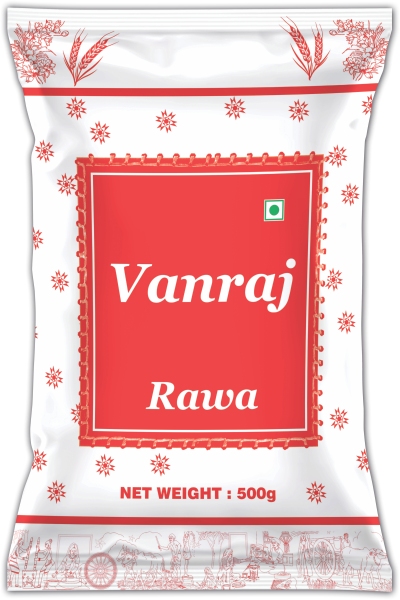 Rava is a food product prepared from refined wheat.VANRAJ Rava is a fine quality product.
Its particle size is smaller and finer than Sooji.
In every 100 grams of wheat rava there are approximately 71 grams of carbohydrates, 3 grams of fibre, only one gram of fat, 12 grams of protein and some minerals like calcium, iron, magnesium, phosphorous, potassium, sodium and zinc.
It is used for specific Indian delicacies.
Packing Available in